Benefit from over 50 years of collective experience managing visa applications.

Professional Advice
Our highly skilled migration agents are qualified to give you comprehensive advice, ensuring you select the right visa.

Impressive results
With over 2000 approved applications we maximise your chance receiving your visa.

Support through your journey
Leading edge software systems to simplify your application and keep you informed every step of the way.
You can trust our expertise in migration.
It's all we do.
2478
Visa applications approved in the last 5 years
422
Visa applications approved in the last 12 months
99%
99% visa application success rate
Companies who worked with us
Due to the complexity and lack of support from our previous Migration Agent, we had virtually stopped our visa program, we thought it was too hard. Justin and his team showed us that done properly it could be a valuable asset for our business. In 5 years we have sponsored over 50 employees that complement our work force of 500 employees."
---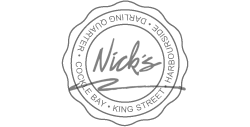 James Makarewicz, GM - Nicks Seafood and Bar Group
Edupi was recommended to Nexba by a friend. We contacted Justin Browne and his team and found them to be extremely helpful, friendly and professional during the whole process from start to finish in obtaining business sponsorship and a 457 visa for one of our staff. Edupi responded promptly emails I sent, questions and concerns. We received our sponsorship very promptly. We thoroughly recommend Edupi to anyone looking for a first-class service.

Drew Bilbe - Co-founder, Nexba Beverages
Edupi Migration was referred to me by a group of individuals that highly rated the service and professionalism for restaurants looking to employ chefs on a 457 Visa. The media exposure and editorials by Justin Browne and his team backed up the testimonials that Edupi Migration had the resources, knowledge, professionalism and experience to help employers and applicants, through the complicated process of 457 visa applications. Our case manager Ross Walker's professionalism and efficiency in all aspects of the application process reduced the stress and most importantly, kept all those involved, with up to date progress of the application. I would without hesitation, recommend Edupi Migration to any restaurant that is interested in employing staff through the 457 Visa programme.
---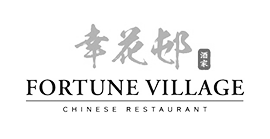 Simon Chan, Fortune Village Chinese Restaurant
We thoroughly recommend Edupi's services as the best in the business when it comes to Hospitality migration

James Wicks, General Manager - The Sydney Collective
We would have been lost without the help of Edupi Migration. It really was panic stations for us as this staff member was
critical to our success. We can't thank Justin and his team enough.

Oscar McMahon, Co-owner - Young Henrys
5 Stars from beginning to end, seriously great service! This was our first experience with employing staff from overseas and Edupi made it seamless.
Brad Cluff
My family and I received our permanent residency today and I can't describe how much happy and grateful I am for the service of Edupi. A big thanks from me and my family to Edupi especially to Tiffany,an enthusiastic agent that supports us a lot with our PR application. I would definitely recommend Edupi as an excellent migration service to everyone and my friends. Thank you very much!
Ho Vu